Oh, Britney.
"They do like attention, so I think they would probably be good in the limelight," she said, laughing. "We're taking baby steps right now as far as agencies and stuff go, but they're little comedians, so we'll see." - And so it begins.
John Green's tumblr: The Commencement Address →
fishingboatproceeds: Some people have asked to read the commencement address I delivered this morning to the 2013 graduates of Butler University. So here it is. My own commencement speaker, who shall remain nameless, began with a lame joke about how these speeches only come in two varieties: Short and bad. This… DO NOT MISS THIS. Also, I would hate to be a person who has to write a...
the only constant is change
"I hope the new Lucky Magazine arrives today so I can pick out new clothes to buy for Spring!,' thinks former Adbusters-subscribing, self-identifying "culturejammer."
Chris Mohney: staff: A year ago, Tumblr did... →
staff: A year ago, Tumblr did something unprecedented — we created an editorial team of experienced journalists and editors assigned to cover Tumblr as a living, breathing community. The team's mandate was to tell the stories of Tumblr creators in a truly thoughtful way — focusing on the… You know what would be awesome? If a company just hired the Storyboard team as a team. Companies...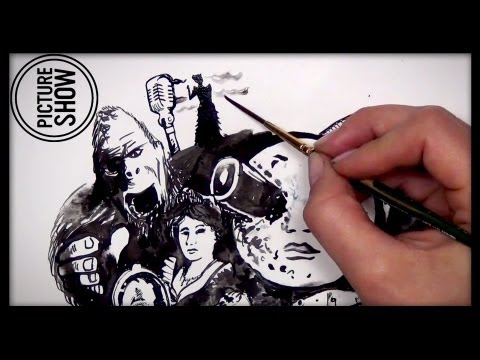 The Best and Worst Contexts For the Stitcher App...
That happened to me last week: BEST: All Things Considered at Work. WORST: Yo Is This Racist? on a Crowded subway platform when I thought my headphones were plugged in and couldn't figure out why everyone was staring at me for a full minute before I realized what was going on and frantically tried to turn it off for another 20 seconds. Be careful out there, podcast listeners. I still...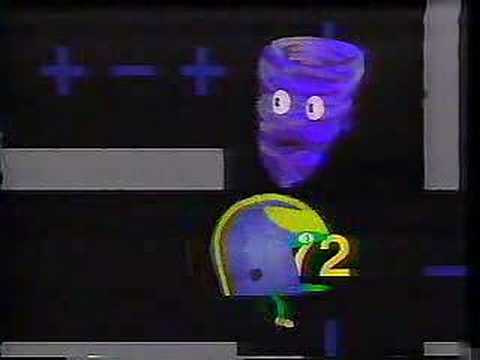 In the Time Before Uptalk
Hey, are you a linguist in need of a dissertation topic? I have one, maybe: "The September 2001 Accent: Generational/Temporal Accents in the 9/11 Tapes." The voices in that audio (in the FAA/Norad/AA tapes released by the NY Times in 2011 and also the 911 calls used in Zero Dark Thirty) are a mix of generational accents (from the '50s-'80s, I think?) with a 2001 temporal...
1 tag
2 tags
"[Film critics' Tweets after preview screenings] are almost not critical..."
– - Slate's Dana Stevens and Deadspin's Will Leitch have strong opinions on whether film critics should Tweet from screenings. (via futureoffilm) Love this quote by Dana. So true.
Area Woman Achieves Rare Grammar Win
I got to organically use the phrase-parsing plural, aka the William Safire Whoppers Junior plural today in an email without even trying! This was my sentence: "Be careful, though, because there are two Kaffes 1668 on Greenwich Street." (I didn't say the sentence was interesting.)
Invitation: (Free) Future of Film Event Explores... →
tribecafilm: On January 17 at the Tribeca Film Center, Film critics Will Leitch (New York Magazine, Deadspin/Gawker's Grierson & Leitch film column) and Dana Stevens (Slate's movie critic and host of the Slate Spoiler Special podcast) will discuss the challenge (and fun) of writing about film in the age of social media, followed by an audience Q&A. Very excited about this.
(Even though it's finally happening with Arrested...
This is not actually the lowest form of entertainment journalism, but it's the most pervasively irritating: when a journalist asks an actor or director, usually on a red carpet/at a party/at a junket, if they would do a sequel to a movie they did, or a movie of the TV show they did, or work with someone they once worked with, or work with another person they haven't yet worked with,...
"talking."
Just found this on an old, now-defunct About page on Lindsayism.com from nearly 7 years ago, and it made me laugh at myself. Some of these things are no longer true, but most of them are still true, though I wouldn't feel the need to spell them out now. I don't like: fashion, shoes, 'the finer things in life,' exotic food, chick lit, jewelry, Donald Trump, snobs, elitists,...
Blimey, It's An Offensive Anti-Dyson Commercial
I just saw this anti-Dyson vacuum, pro-another-brand-of-vacuum commercial (while watching Sunday's "The Good Wife" on DVR), and it's so minstrel-y about our UK friends that it could be an SNL sketch. I thought there would be a whole big ruckus about it on the internet, but nope, just a message board post on a site about commercials and a little over 1k views. Check this...
Adorkability's Expiration Date*
I've been watching a lot of Homeland and Scandal lately, and the other night I thought it would be funny to print out a bunch of photos in different sizes of the absolute most random (but carefully curated for their randomness) celebrities and animals and famous places, movie screenshots, etc, even some of my friends, and link them together with string or arrows and question marks and x's over...
That would have *really* been a scandal
Correction: This article has been edited from a previous version that mistakenly said Prince Harry wore a Nazi costume in 1995. (From here.)
A Q&A Session With My Co-Worker About The Lifetime...
Me: "Is there an armadillo cake?" Jay: "Yes." Me: "Is there 'All gay men are named Mark, Rick or Steve'?" Jay: "Yes." Me: "Is there the track lighting line?" Jay: Yes. Me: "Is there that 'Steve's great' callback?" Jay: "Yes." Me: "Is there 'a-cup-a cup-a...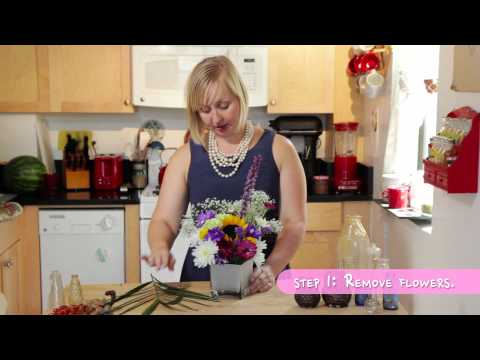 faint praise alert
"'Cloud Atlas'" has locks on Oscar nominations for best makeup and costume design" - Roger Ebert says the absolute cruelest thing a critic can say about a movie, but probably not on purpose. (He was also "enthralled," and he'll do his real review later. But still.)
2012: The Year It Became Okay To Like Los Angeles
"The reputation of Los Angeles as whipping boy for New York and San Francisco, America's more European cities, is branded as a blood feud in which the sides are equal in antipathy. It's really more one-sided than that. New Yorkers and San Franciscans hurl insults drafted in sub-committee and ratified by full houses. Los Angeles signs them into law without so much as reading a line, and then...
Stop Making Fun of Jason Alexander's Hair Plugs.
Here's the latest case of many in the last few weeks (even though I love that writer.) If all y'all would just take the time to Google (or maybe remember things), Jason Alexander was refreshingly forthcoming about his hair plugs when he got them. He wrote a thoughtful explanation of why he got them on a Twitlonger blog A YEAR AGO: "So yes, I'm still bald and yes, just...